HISTORY & EVOLUTION OF
ST. THOMAS CHRISTIANS
The Church of Saint Thomas Christians was hierarchically subordinated under the Patriarch Seleucia- Ctesiphon, which was known differently as Church of Seleucia or better Seleucia-Ctesiphon, later on called as the church of Babylon or Church of East or Chaldean Church or Assyrian Church.
The Indian Church was raised to the rank of a Metropolitan Church in 714/728 AD.
The evidences from the available ancient documents associate following East Syrian prelates with India. David of Basrah ( ca.295 AD), John of Persia and Greater India ( 325 AD), Mar Komai ( 425 AD), Ma'na of Riwarddasir ( Persia) ( 470 AD), Patriach Sabrisho I ( 6/7th century), Bishop Thomas ( 8th century), Mar Sabrisho and Mar Peroz ( 9th century), Mar Jacob ( 14th century).
Clear and precise evidence is available in the letters of two East Syrian Patriarchs, Mar Ishoyahb III ( 647/8 or 650/1) and Mar Timothy I ( 780-823 AD).
There are some fragmentary evidences which seem to suggest that there were Indian Bishops in earlier centuries. Patriarch Thimothy in 8th Century calls Archdeacon ( Arken), head of faithful of India.
"Metropolitans of All India" some time after the ninth century were definitely consecrated in Persia and send to India.
At the time of Portuguese arrival in India (1504), the hierarchy of Church of Saint Thomas Christians consists of a Metropolitan and three suffragan Bishops. Mar Yahballaha (Jaballaha) was the metropolitan and Mar Denah, Mar Jacob and Mar John were the Bishops.
The entire Saint Thomas Christians were one rite and one Church till the middle of Seventeenth Century.
History Timeline View
Malankara Orthoddox Syrian Church
About the Saint Thomas Christians early Liturgy
The Older hudra MSS contained three Anaphora for use in Chaldean Church. Mar Esai Hudra also contains three Anaphora.
It is generally accepted that the Anaphora of Addai and Mari, Nestorius and Theodore were in use among Saint Thomas Christians at the time of Synod of Diamper in 1599 AD.
There are many fragmentary evidences for this liturgy in early centuries in India. The earliest concrete surviving document, which assert the presence of East Syrian Liturgy is the Vatican Syriac MSS-22, written at Cranganore, Malabar in 1301 AD. This is an Epistolarium copied to use in Malabar from a text used in Cathedral of Beth Koke in Seleucia- Ctesiphon. The Prelate, Mar Joseph, who was send to Malabar by the Chaldean Patriarch in 1556 died at Rome in 1569. He has left a number of manuscripts in Rome. These are parts of the Vatican Library. The Vatican Syr. Codex 45, 46, 66 are that of the Pontifical, Missal and Rituals. These provide valuable information about the liturgy which was in use before the Syond of Diamper in Malabar.
The Geographical Context
Kerala is one of the smallest states in modern India, comprising only 1.3% of the land area of the country. It lies between 8o 18" and 12o 48" North, and 74o 24" East, forming a narrow coastal strip extending north on the shore of the Arabian Sea from the southernmost tip of the Indian subcontinent. Inland, its eastern boundary is formed by the mountain range known as the Western Ghats, rising to 10,000 feet.
Much of the area between the mountains and the sea is low-lying and is crossed by numerous inlets, lagoons and backwaters, which form a distinctive feature of the topography of the region. As a result, transport by water has often been more efficient than by land.
Apart from among the mountains, the climate of Kerala is tropical and controlled by the monsoon. Annual rainfall is between 150" and 250". Frost is unknown (the temperature range is from approximately 19oC and 30oC) and the vegetation is lush and green all year around. The extensive forests contain teak, rosewood.
About the Founder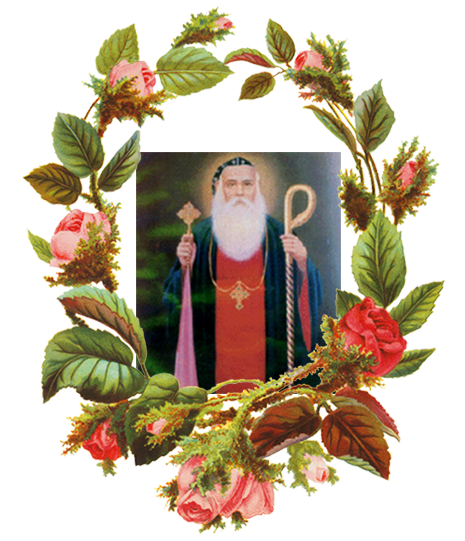 The Malabar independent Syrian church also known as the Thozhiyoor Church is a Christian church centered in Kerala. It is one of the churches of the saint Thomas Christian community, which traces its origins to the activity of one certain Kattumangattu Kurian kathanar of Mulamthuruthy, who secretly got Episcopal consecration from Antiochen bishop Gregorios.
In 1751 two foreign bishops from the Syrian Orthodox Patriarchate of Antioch were brought to Kerala by the Dutch at the request of the non-Roman Syrians; Mar Gregorios and Mar Ivanios. They were not however well received by Mar Thoma V who co-operated with them grudgingly. Mar Thoma VI who was consecrated by Mar Thoma V got himself re-consecrated by these foreign bishops in the year 1770, and took a new name Mar Dionysius I. He is also known as Dionysius the Great.
There was a certain priest of the Kattumangattu who was very friendly with foreign bishop, Mar Gregorios. Unfortunately the relations between this foreign prelate and Mar Thoma VI, were not cordial. Attempts were made to bring about peace and good will between these two, but all ended in vain. So the foreign prelate, Mar Gregorious secretly consecrated a priest namely Kurian Kathanar as a bishop under the title Mar Cyril (Koorilose), and he was designated Gregorios' sole heir.
The consecration was made without consulting Dionysius I. His authority as bishop was questioned by Dionysius I. The congregation in and around mulanthuruthi, the stronghold of the Jacobites in those days also was happy to have Mar Koorilose as the head of their church. Cyril claimed authority over the parishes of Cochin, and initially received the support of the Raja of Cochin and his chief minister Paliathachen and Dutch authorities. However, Dionysus saw him as a threat to his power, and in 1774 he appealed to the Raja and to the British authorities in India to suppress the rival bishop.
Cyril left for Thozhiyur (part of British Malabar), outside their jurisdiction, and established what would become an independent church, first of several churches to split off from the Malankara Church. He led a life of prayer, there. A local chieftain of Anjoor Hydrosekutty Moopan was impressed by his devotion and donated a coconut grove to the metropolitan. There at Anjoor, Thozhiyoor near Kunnamkulam, the headquarters of the Church was established.
He is recorded as doing one miraculous healing of a Muslim boy. A few relatives and friends joined him there. This group was known as Thozhiyoor church later named as Malabar Independent Syrian Church, after a court verdict in 1862.Today the church remains small, with about only 35,000 members, and maintains good relations with the Mar Thoma Church. Cyril's church was always small, but maintained stability by attracting devoted priests and emphasizing regularity in the ecclesiastical order. The members of the Church are known as Nazaranis or Suriyani Nazarani.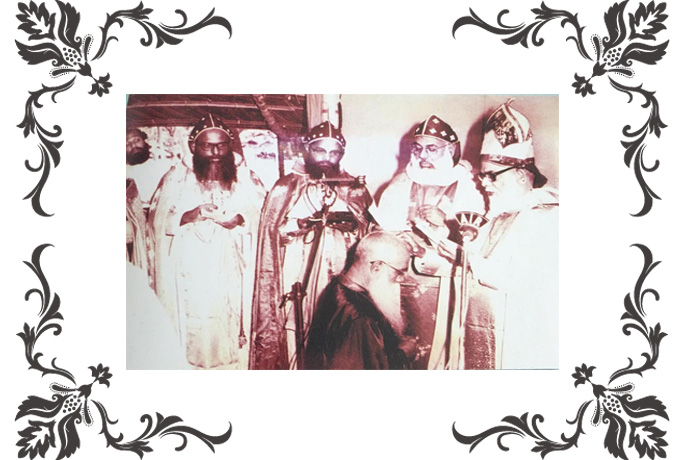 The Metropolitans of the Malabar Independent Syrian Church:
I. Mar Koorilos Bava Kattumangattu Kurien (1772–1802) Founder Of MISC

Mar Koorilose was the first metropolitan of the Thozhiyoor church. As a boy he impressed the visiting Bishop Mar Ivanios of Jerusalem by correcting a deacon's liturgical mistake at Mulanthuruthy Church. Ivanios later ordained both Kurien and his brother Geevarghese as deacons, then priests, before returning to Jerusalem in 1751. He later became a monk under Mar Baselios and Mar Gregorios, and was a leader in the local opposition to Malankara Metropolitan Mar Dionysius I. He was consecrated as Bishop by Gregorios, fomenting the tensions with Dionysius that ultimately resulted in the formation of the independent Thozhyur church. He died on 10 July 1802.
II. H.G Geevargheese Mar Koorilose Kattumangattu (1802-1808)

Mar Koorilose II was known as the Younger Bava, he was the younger brother of Mar Cyril (Koorilose) I. Geevarghese Mar Koorilose died on 29 May 1809, and was laid to rest at Vettical Dayara, Mulanthuruthi.
III. H.G Geevargheese Mar Philexenos kidangan (1811-1829)

IV. H.G Geevarghese Mar Koorilose Kuthoore (1829–1856)

Mar Philexenos was consecrated by Geevarghese Mar Koorilose.
V. H.G Joseph Mar Koorilose Alathoorey Panayakkal(1856–1888)

Mar Philexenos II was consecrated by Zacharia Mar Philexenos. During his period Mar Thoma IX was the Metropolitan of the Malankara Church, but because he was not accepted by the people and clergy, the Ittoop Kathanar from Kunnamkulam was selected to succeed him. However, there was no bishop to consecrate him, so members of the Malankara Church invited Mar Philexenos from Thozhiyoor for the consecration. Even though his ancestors were driven out of the Malankara Church, without a grudge he accepted the invitation. The Ittoop Kathanar was consecrated on March 22, 1816, and was given the episcopal title Pulikottil Joseph Mar Dionysius. However, in November that same year, Joseph Mar Dionysius died. Because there were no other metropolitans in Malankara at that time, Mar Philoxenos was accepted as Malankara Metropolitan and the concerned governments issued Royal Proclamation. On October 19, 1817, he consecrated Punnathara Mar Dionysious and returned to Thozhyoor, but Punnathara Mar Dionysious died on May 17, 1825. Mar Philoxenos was again invited and he consecrated Cheppad Mar Dionysios for the Malankara Church. Mar Philoxenos died on February 7, 1829.
VI. H.G Joseph Mar Athanasius Chowalloor (1888–1898)

Mar Philexenos did not appoint any successors. So Thozhyoor church invited Cheppad Mar Dionysios of the Malankara church and it was he who consecrated Geevarghese Mar Koorilose.
VII. H.G Geevarghese Mar Koorilose Pulikkottil (1898–1935)

Geevarghese Mar Koorilose died without appointing a successor. So Mathews Mar Athanasius, metropolitan of the Malankara Church consecrated the Joseph Kathanar and gave him the episcopal title Joseph Mar Koorilose. At that time Yuyakim Mar Koorilos, a bishop sent by the Patriarch of Antioch, was also in Kerala. In 1857, he filed a civil case stating that he was the Malankara Metropolitan and he had the rights to the Thozhiyoor Church and its properties. In 1862, the Madras High Court issued the final verdict stating that the Church was an Independent Syrian Church in Malabar and that Yuyakim Mar Koorilos had no claim on the Church or its properties. Because of this case Thozhiyoor Church was given the name Malabar Independent Syrian Church.
VIII. H.G Paulose Mar Athanasius (1917–1927)

Joseph Mar Koorilose consecrated his successor, Joseph Mar Athanasius. Thomas Mar Athanasius, appointed by Mathews Mar Athanasius, died in August 1893 without appointing a successor. So Joseph Mar Athanasius consecrated Titus I as metropolitan of the Mar Thoma Church. And then onwards they were with the Mar Thoma church.
IX. H.G Kuriakose Mar Koorilose Kuthoore (1935-1947)

He was consecrated by Joseph Mar Athanasios. He consecrated Poulose Mar Athanasius, assisted by Thomas Mar Athanasius of the Mar Thoma Church as suffragan. Two schools were opened during his time. He also sent deacons to study at the Cambridge National Institute and at the Serampore College. He was associated with the consecrations of three Metropolitans of the Mar Thoma Church. As a priest he attended the consecration of Titus I Mar Thoma and as metropolitan, the consecrations of Titus II and Abraham Mar Thoma.
X. H.G Geevargheese Mar Koorilose Cheeran (1948-1967)

He was consecrated by Titus II Mar Thoma, assisted by Abraham Mar Thoma of the Mar Thoma Church.
XI. H.G Mathews Mar Koorilose Kuthoore (1978-1986)

He was consecrated by Dr.Juhanon Mar Thoma, assisted by Mathews Mar Athanasius of the Mar Thoma Church.
XII. H.G Joseph Mar Koorilose Alathoorey Panayakkal(1986–2001)

He was consecrated by Dr.Juhanon Mar Thoma of the Mar Thoma Church. While Metropolitan, he joined the Syro-Malankara Catholic Church, in union with the Pope.
XIII. H.G Cyril Mar Baselious The Metropolition Of Malabar Independent Syrian Church

When the previous Metropolitan Paulose Mar Philexenos, joined the Syro-Malankara Catholic Church, MISC was left without a hierarchy. Mathews Mar Koorilos was consecrated by Dr. Alexander Mar Thoma, of the Mar Thoma Church, to replace him.
I. St. George's Cathedral Church, Thozhiyur, Thrissur Dt., Kerala.
II. St. George's Church, Perambur, Cooks Rd., Chennai, Tamil Nadu.
III. St. Thomas' Church, Kunnamkulam, Guravayur Rd., Thrissur Dt.
IV. St. George's Church, Karikkad, Thrissur Dt., Kerala.
V. Mar Koorilose Church, Korattikara, Thrissur Dt., Kerala.
VI. St. Adhai's Church, Porkulam, Pazhanji, Thrissur Dt., Kerala.
VII. St. Mary's Church, Pazhanji, Thrissur Dt., Kerala.
VIII. St. George Church, Kallumpuram, Kadavallur-Post, Thrissur Dt., Kerala.
IX. St. Augin's Church, Chalissery, Palakkad Dt., Kerala.
X. St. Mary's church, Perummannoor, Palakkad Dt., Kerala.
XI. St. George's Church, Peringod, Palakkad Dt., Kerala.
XII. Mar Koorilose Bava Church, Ernakulam, Kerala.
XIII. St. George's Church, Coimbatore Tamil Nadu.
I. St. George's Chapel, Akathiyur, Kerala.
II. Mar Bahanan Chapel, Anjoor Bazar, Kerala.
III. Sleeba (Cross Memorial) Chapel, Thozhiyur, Thrissur Dt., Kerala.
IV. Mar Koorilose bava Chapel Ottapilave (Thrissur) Dt., Kerala
V. St George Chapel Thiruthikkad (Thrissur) Dt.,
VI. Mar Koorilose Chapel, Bangalore, Karnataka.
The Constitution Of The Church
Until the twentieth century the administration of the church as a whole was directly under the Metropolitan who was assisted by a senior priest designated the Vicar-General. After  the death of Kuriakose Mar Koorilose VI in 1947 the parishes sought to participate in the administration  of the church. With the assistance of the Mar Thoma Metropolitan  Juhanon Mar Thoma a constitution was drafted and accepted in 1948.
The constitution makes provision for two bodies:
I. The Sabha Mandalam:
This is the General synod of the church and is its supreme authority. It is composed of the bishops,clergy and elected lay members .The chief powers of the Sabha Mandalam are those of amending the constitution and electing bishops.
II. The Council:
This is composed of ex-officio and elected members. The former category comprises the Metropolitan, the clergy, two church Trustees and the church secretary. Each parish elects two to four representatives, depending on its size. The constitution also lays down that in times of difficulty in the life of the Malabar Independent Syrian church, the advice of the Mar Thoma Metropolitan is to be sought.
Institutions
Syrian Christian U.P.S., Chalissery, Palakkad Dt., Kerala.
St. George's H.S.S., Thozhiyur, Thrissur Dt., Kerala.
Mar Koorilose Memorial U.P.S., Porkulam, Pazhanji, Thrissur Dt., Kerala.
C.M.U.P. School, Thozhyoor, Thrissur Dt., Kerala.